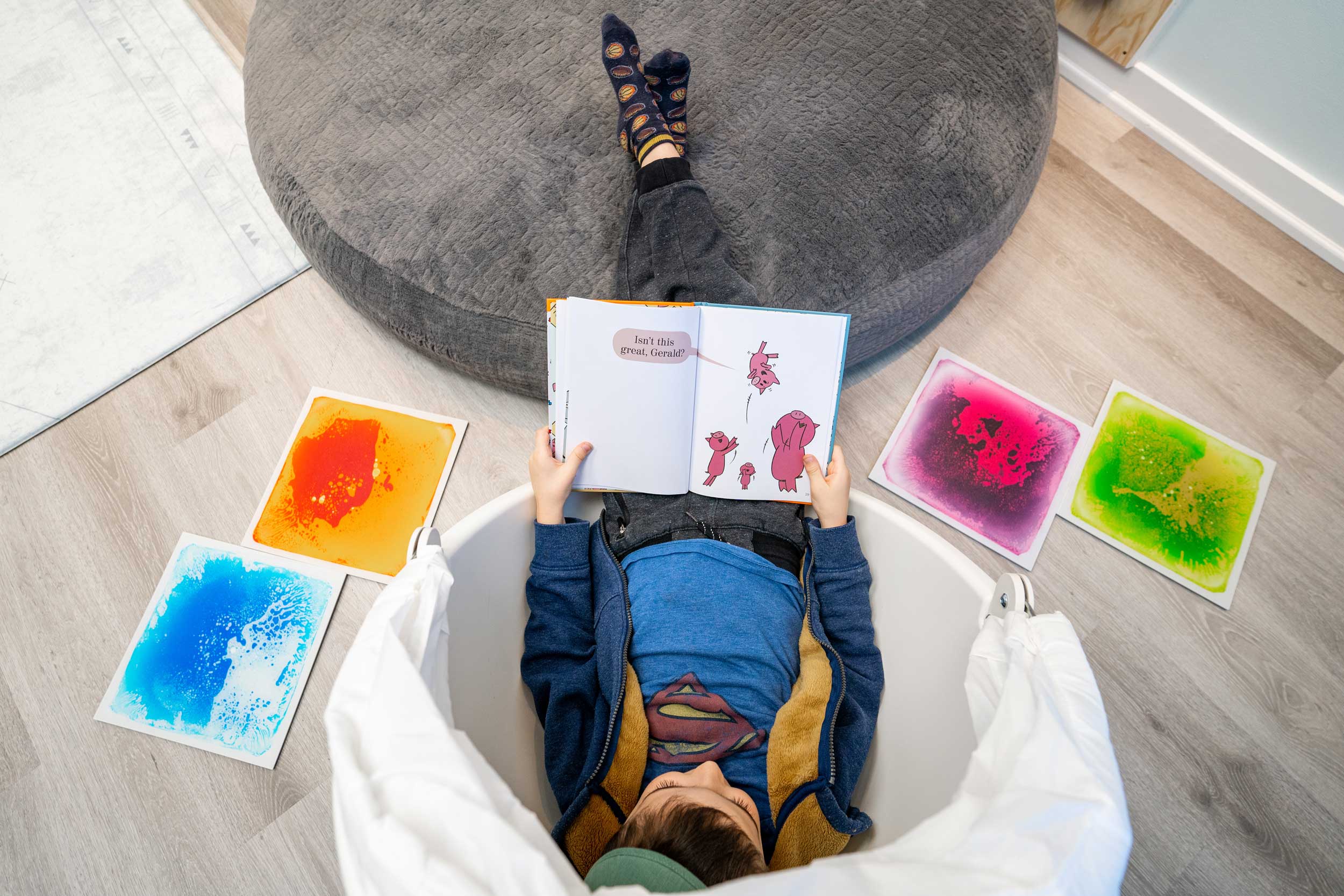 Supporting Your Child's Communication
Speak Volumes is a private paediatric speech-language pathology practice located in Richmond Hill, Ontario.
We provide speech-language pathology assessment, treatment, and consultation.
Located in Richmond Hill, our goal is to provide family-centered services that support your child's communication. We encourage parents to be involved in sessions and to engage in home practice. After all, parents are their children's best teachers.
Assessment, Treatment & Consultation
We provide services in these four key areas.
Naturalistic, play-based approaches that focus on connection and celebrating your child's strengths.
Augmentative & Alternative Communication (AAC)
High-tech AAC assessments, caregiver training, and implementation of a variety of software.
Gestalt Language Processing
Assessment and intervention for children who communicate with delayed echolalia. Our therapy approach is based on the Natural Language Acquisition Protocol (by Marge Blanc, SLP).
Evidence-based structured literacy approaches. We also work with AAC users on building their literacy skills.
We offer assessments, treatment and consultations at our welcoming, family-friendly clinic.
We assess communication skills, including: social communication, expressive and receptive language, speech sound production, and literacy skills. We also assess use of Augmentative and Alternative Communication Systems with a focus on high-tech software. Assessments may include the use of standardized tests, developmental checklists, qualitative measures, and observation, parent reports, and direct interaction.
Book an appointment today.